This adorable fair isle Shamrock hat knitting pattern makes the perfect St. Patrick's day hat for your cute newborn, baby or toddler!
You guys, how cute is this shamrock hat?! I am so not on top of it this year though, I totally thought we still had weeks and weeks until St. Patrick's Day. Spoiler alert: we do not.
To be completely honest, I knit up this cute shamrock hat, edited the photos and then kind of forgot about it. And then I had one of those middle of night, "oh no!" moments when I woke up from a dead sleep and remembered I needed to get this out to you!
So here you go! And I even learned something while designing the shamrock hat knitting pattern. Did you know that shamrocks and four leaf clovers are NOT the same thing? Or is that something everyone else in the world besides me already knows. Aa didn't know either and didn't even believe me at first. But it's true! Shamrocks have 3 leaves are associated with St. Patrick's Day (with accompanying Christian holy trinity symbolism), four leaf clovers are just a good luck thing! Not necessarily St. Patrick's Day related. Who knew?!
Anyway, because I'm not on top of it this year and that's my fault and not yours, I'm going to do something I've never done before….are you ready?? It's your lucky day! (St. Patrick's day pun!) I'm going to list this fair isle shamrock hat pattern for FREE UNTIL ST. PATRICK'S DAY!! That's right, hop on over to Ravelry and download your copy now. It inclues ALL FOUR SIZES!
Just promise me, if you make one, you'll list in your Ravelry projects, those reviews help me, you guys! And if you like this, come on back and try another pattern, I have tons of cute ones!
Fair Isle Lucky Shamrock Hat Knitting Pattern
includes Sizes 0-3 months, 6 months, 12 months, 2T+
Gauge: 20 stitches = 4 inches
Lucky Shamrock Hat Knitting Pattern Supply List:
(If you need help, my favorite knitting reference book for everyone from beginners to advanced knitters is THIS ONE!)
This cute pattern is available for free only through MARCH 17, 2018!
---
Happy Knitting!
If you liked this, you may also like some of my other posts…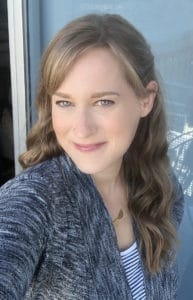 Latest posts by Cassie May
(see all)