These cute little pom pom pet hats, are so fun to knit and wear! Knit up a kitty cat, bunny or puppy pet hat for your little one with this easy knitting pattern!
You guys, I don't think I could BE any more excited about this pom pom pet hats knitting pattern. Imagine me talking like Chandler Bing when I say that.
But seriously, these pom pom pet hats are THE CUTEST. End of story.
I knit up an adorable snowman hat last year and shared that pattern with you and a whole bunch of you knit them for Christmas and loved that pattern. So I decided I should make more. Pet hats it is!
Here's the Kitty Cat Pom Pom Pet Hat:
They're basically like wearable stuffed animals, what's not to love right? Let me tell you, Baby V was beyond excited when she saw her pet hats. It got lots of very positive comments when she wore it to school that day too.
Then we had a bit of a crisis because she couldn't decide between the cat, puppy and bunny. I mean, it really is a hard choice.
Then there is the adorable Bunny Pom Pom Pet Hat:
I'm pretty sure there will be more pom pom pet hats knitting patterns coming. I can imagine a whole bunch of adorable other animals. And they're fun to knit so I don't mind whipping up some more.
Seriously, there's something really satisfying about embroidering their cute little faces.
And finally, the Puppy Dog Pom Pom Pet Hat:
What animals would you like to see in the next version of pom pom pet hats?
If you make a pom pom pet hat for your little one, please be sure to share it with me on Ravelry, those linked projects really help me!
Pom Pom Pet Hats Knitting Pattern
(includes Sizes 0-3 months, 6 months, 12 months, 2T+)
Gauge: 20 stitches = 4 inches
Pom Pom Pet Hats Supply List:
(If you need help, my favorite knitting reference book for everyone from beginners to advanced knitters is THIS ONE!)
This cute pattern is available for sale only. (I have a ton of free pattern options here!) When you purchase this pattern, you'll get an instant download PDF pattern in one nicely formatted easy-to-print page that includes written instructions and reference step by step photos which you can print (or not) depending on whether you need them. This pattern is available in my Etsy shop or on Ravelry where it will also be permanently stored in your Ravelry pattern library.
---
Happy Knitting!

If you liked this, you may also like some of my other posts…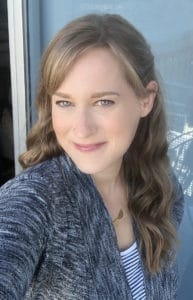 Latest posts by Cassie May
(see all)