Make the world a little bit better and spread some love with your handmade projects when you donate crafts to charity!
In the past I've covered where to donate knit and crochet baby hats to charity. But I know not all of my readers knit or crochet, so this week I'm taking a look at where you can donate crafts to charity!
I know so many people want to give back and help make the world a better place but often the biggest stumbling block is just getting started, figuring out what to make and where to send it.
I totally get it. It's like how the hardest part of going to that long-postponed doctor's appointment is just the short phone call to schedule it. You know what I mean? And then once you've done that it's really not a big deal at all.
So hopefully you're either one of my regular readers (hi, friends!) and this is information you wanted but never got around to looking up, or you found me through a quick and painless internet search and I'll answer all of your crafting for charity questions!
What kind of crafts should I donate to charity?
Ok, if you're asking this question or already have a project in mind (at least a non knitting or crochet project) then you're going about this backwards. Most charities that accept donations of handmade and crafted items are looking for specific things. So pick the charity FIRST and then you'll know what to make. I've divided the charities by the types of crafts they accept below!
What else do I need to know before I start crafting for charity?
Please read each charity's guidelines CAREFULLY before you get going. Many have requirements on materials used, colors requested or size/shape/theme.
Almost all charities that I have looked at only accept items from homes that are smoke free.
Make sure that what you're donating is needed. In the wake of disasters, for example, sometimes monetary donations are actually much more useful than physical items.
Where should I donate my crafts to charity?
If you want your craft donations to stay local, consider calling some of your local institutions such as:
hospitals
nursing homes
homeless shelters
women's shelters
rehab centers
pet shelters
wildlife rescue centers
If you don't have any luck locally, here are some national charities that accept handmade & craft donations:
Paper Crafts & Greeting Cards
Sewing / Fabric Crafts
Little Dresses for Africa (pillowcase dresses)
Ryan's Case for Smiles (pillowcases)
MD Anderson Cancer Center (heart shaped pillows and quilts)
Cancer CAREpoint (no-sew blankets)
Artwork
Made 4 Aid (accepts donation of almost all kinds of craft items which are then sold to raise money)
Toys
Personal Items
Operation Gratitude (paracord survival bracelets for military personnel)
For Pets and Animal Friends
Anti-Cruelty Society (cat & dog toys)
Animal Alliance (cage comforters)
Donate Art & Craft Supplies
Friends of Pine Ridge Reservation
If you liked this, you may also like some of my other posts…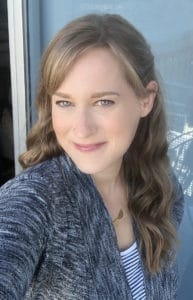 Welcome to Little Red Window! I'm Cassie and I'm a former architect with degrees in architecture, preservation, art and art history who's never met a craft or knitting project I didn't like!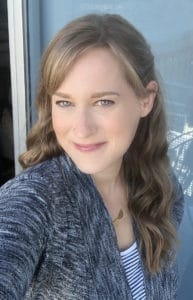 Latest posts by Cassie May (see all)