Make these adorable double sided photo ornaments for Christmas this year!
Every year we make a set of personalized ornaments for the grandparents and they always contain a picture of the kids from that year. Sometimes I make them so the kids can actually help make them but this year, we were in a crunch for time and so I came up with these adorable double sided photo ornaments and just cranked them out. They were so fast and they turned out so cute! I'm going to add the date on them before I wrap them up but before then I wanted to show you how I made them. Here's how I did it:
DIY Easy Double Sided Photo Ornaments 
2 laser cut wood frames per ornament
Printed photos of your kids (thanks Cadence & Eli!)
Twine or ribbon
First measure the opening in your wood frames. You will need to overlap a little bit on each side to glue the photo in so I had my picture printed to 1 3/4 inches by 2 3/4 inches. I did this by sizing them in photoshop (you can use a free program like picmonkey if you don't have photoshop) and then having them printed 3 to a 4 x 6 print at my local photo counter. 
While I was cutting them out, Aa gave all the frames two even coats of gold spray paint. You only have to paint one side but make sure to get all the edges and nooks and crannies! 
If you have a sharp eye you might notice that I actually had two different styles of frame. I laid them all out with one of each set on the top row, these would all hold pictures of O. And one of each set on the bottom row which would all hold pictures of Baby V. Then I used little dabs of glue and glued the photos onto the back of the frame openings.
When that was dry I added some more glue in the center and around the edges, making sure to not apply too much so it wouldn't squeeze out all over the place. 
Then I sandwiched two frames together back to back. I held them together to dry using binder clips. But when I ran out of those, I grabbed some chip clips. Just keeping it real around here!  6. Finally I added a loop of ribbon at the top to hang them. I told you this was easy! Now I have an adorable two sided photo ornament!  If you liked this, you may also like some of my other posts…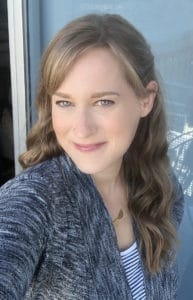 Welcome to Little Red Window! I'm Cassie and I'm a former architect with degrees in architecture, preservation, art and art history who's never met a craft or knitting project I didn't like!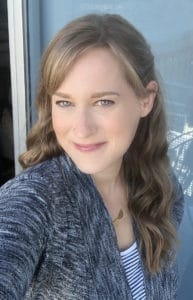 Latest posts by Cassie May (see all)