A couple of summers ago we went on vacation for a few days with my family. My parents had rented a house near a lake for everyone to share and it was lovely. Really, it was a very nice home…until we realized that, wait a minute…there is not one single window covering in this house! No curtains, blinds, drapes, shades. Nothing. Not even in the bathrooms. Changing clothes was really interesting in that house. And that experience really made me realize that curtains and window coverings are one of those things that you just take for granted. They are just there. And since we moved there have been some "just there" roman shades in our dining room that I'm willing myself not to see. They're a gathered earth tone stripe fabric and they're perfectly fine shades. They are just sooo not our style. But it gets really bright in there so we've left them alone so far. Because that's the other thing about curtains and blinds. They can be so expensive! So today's crafty roundup is really more like research for me. I'm bringing you some amazing and creative DIY curtains, blinds, shades and window coverings so you can cover your windows and save some dough! Please click through and pin from the original source! 
Turn Mini Blinds into Roman Shades with Persia Lou
The Easiest Custom Blinds Ever from Dream a Little Bigger
Stenciled Curtains from Grey Luster Girl
No Sew Drop Cloth Curtains from The Golden Sycamore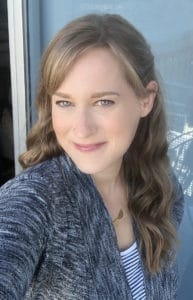 Welcome to Little Red Window! I'm Cassie and I'm a former architect with degrees in architecture, preservation, art and art history who's never met a craft or knitting project I didn't like!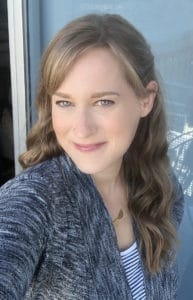 Latest posts by Cassie May (see all)