Are you a mod podge or decoupage addict? Then you'll love these 20 fun projects!
You know how some people have a word or phrase that just makes their skin crawl? Like for a lot of people, it's the word "moist". If you're one of those, keep reading, I promise I won't keep saying "moist'. I swear I'm done. (moist.) ha! But seriously, for my mom, one of those words is "Mod Podge". Don't know why but it drives her crazy. Which I get, we all have one of those words. (But I'm not telling you mine, nah na nah na boo boo!) Of course I would certainly NEVER torment her by saying it. Never. (ok, sometimes…) So I always think of her when I use it or write about it. I'm sure she'll love this post. Hi, Mom!  Anyway, I looked at Mod Podge and decoupage projects until my eyes crossed and I can tell you with a reasonable degree of scientific certainty (not really) that 99% of the time people decoupage one of four things. Coasters, jars, pendants/jewelry, and shoes. Why shoes? I have NO idea! Can someone explain that to me???  But there are soooo many decoupaged shoe projects out there. It's a mystery on par with aliens and who shot JFK… So today I'm bringing you 20 amazing and creative Mod Podge and decoupage projects that are the best of the best. And I promise, no coasters or shoes. Enjoy! (moist.)
Dishwasher Safe Drinking Glasses from Dream a Little Bigger
Painted Entryway Cabinet
Decoupage Clothes Hanger from Craft and Creativity
Geometric Planter from Sarah Hearts
Stairwell Makeover from Plaster & Disaster
Chalkboard Sign Makeover
Homemade Mod Podge from Homemade Hooplah
Confetti Dipped Balloons from Studio DIY
Paper Doily Bottles from Craftiments
Decoupage candles from Gathering Beauty
DIY Subway Art from Mod Podge Rocks
Decoupage Pencils from Craft and Creativity
Decoupaged and Dyed Clothespins from Madigan Made
Here are a few more great decoupage projects…
Decoupage Phone Case from Paper Mojo
Decoupaged Calendar from Recreational Decorator
Mini Chest of Drawers Makeover from Delicious and DIY
Personalized Photo Canvases from Burlap & Blue
Decoupage Clay Dishes from Sarah Johnson
Vintage Chair Makeover from The Sweet Escape
Color Coded Keys from Creme de la Craft
If you liked this, you may also like some of my other posts…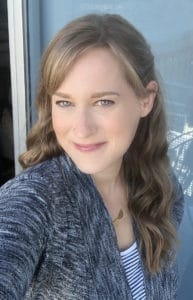 Welcome to Little Red Window! I'm Cassie and I'm a former architect with degrees in architecture, preservation, art and art history who's never met a craft or knitting project I didn't like!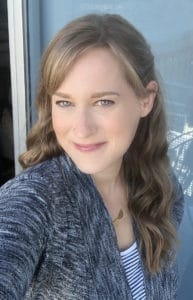 Latest posts by Cassie May (see all)