If you're new here, it's been a long time since I talked about how right before we got married, Aa and I adopted a set of brother/sister kittens. They were matching gray striped kitties and they were the most adorable things ever. Add to that that one of them, the boy, loooooved to be petted. Which, if you've ever had a cat, you know is kind of unusual and pretty awesome. He was an attention hog. And then after we had O and found out about his peanut allergy, we had other allergy testing done and realized that oh, yeah, he's allergic to cats. And suddenly all his asthma issues started making sense. So with broken hearts they went to live with some wonderful friends of ours. I haven't been to see them for a while because it's kind of tough for me but I really do still miss them alllll the time. So in honor of their 10th birthday I did I roundup of crafts for cat lovers. And hey, if you're more of a dog person, take a look anyway, I'm sure you know at least one cat lover, you can make them a gift!
DIY Cat Rope Basket from Hello Glow
Cat Pencil Case from My White Idea DIY
Pretty Kitty Cat Hat
Leather Cat Purse from A Beautiful Mess
DIY Clay Cat Pot from Blitsy Crafts
Colorblocked Scratching Post from A Beautiful Mess
DIY Cat Bookmark from One Artsy Mama
Cat Silhouette Painting from Dream A Little Bigger
Kitty Cat Birthday Party from Delia Creates
Kitty Pencil Toppers from  Lia Griffith
Kitty Face Stencil from Scattered Thoughts of a Crafty Mom
And here are a few more cute Cat crafts…
Cardboard Cat House on Instructables
Homemade Cat Tower from Home Tree Atlas
Orange Tabby Mittens from Salty Crafts
Cat Toy Mouse Knitting Pattern from Claire Garland
Needle Felted Cat Sweater from See Kate Sew
Crocheted Cat Bed from Dabbles & Babbles
DIY Cat Stamped Tee from See Kate Sew
Painted Pet Food Bowls from Leigh Laurel Studios
DIY "Cat Nap" Eye Pillows from Adventures in Making
If you liked this, you may also like some of my other posts…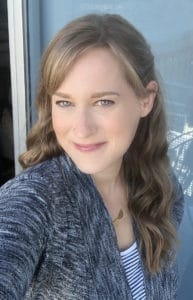 Welcome to Little Red Window! I'm Cassie and I'm a former architect with degrees in architecture, preservation, art and art history who's never met a craft or knitting project I didn't like!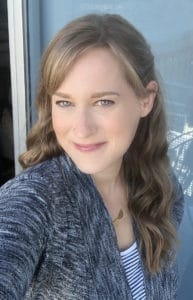 Latest posts by Cassie May (see all)