So when we moved last month, because of a variety of circumstances, our move coincided with my father-in-law moving out of his house. He was kind enough to give us some of the furniture he wasn't going to use in his new place.
So I got a new desk in my office. It's a big corner desk and so far I'm liking it. I had all kinds of grand plans of making my own, maybe an ikea hack, but when someone offers you really nice furniture for free, you don't say no, right?
This desk fits perfectly in the room too so it's a win/win. It's an neutral color and shape, it's just totally functional. The only downside is that 1% of the times you pull out the center drawer, it goes crashing to the floor spilling all your paperclips and pens all over the place…
Is this a desk dealbreaker? Not yet…
But that really doesn't stop me from drooling over some of the amazing DIY craft room tables I've been seeing lately. And when I pin them or share them on facebook, you all totally love them too.
So here are 15 of the Coolest Craft Room Tables EVER! Enjoy!
Don't have time (or energy) to DIY your own craft room table? Well, here are some of my absolute favorite craft storage options!
This desk has SO. MUCH. STORAGE!
I love that this desk is on wheels (and is a little more traditional).
If you don't have room for a whole desk, a craft cart can do wonders!
Craft storage designed specifically for glitter? Yes, please!
Sometimes you need to take your supplies with you, am I right?
You'll love these clever DIY Craft Room Tables and Desks, scroll down and click 'next' to see them all!
Desk with Trestle Legs and Wood Flooring Top from An Oregon Cottage
DIY Industrial Work Table from Simply Designing
DIY Filing Cabinet Desk from Northstory
Large Craft Room Table from Infarrantly Creative
DIY Built In Craft Desk from Practically Functional
DIY Wall Mounted Desk from The Crafted Life
Build Your Own Desk for Under $80 from We Lived Happily Ever After
DIY Concrete Desk from The Merry Thought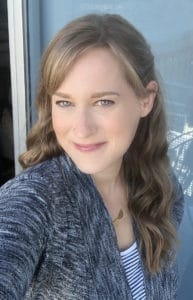 Latest posts by Cassie May (see all)