Quick tip for bloggers to see Pinterest repins and pin performance on individual pins on Pinterest even with the new stats!
---
Updated 10/1/019
Help! Pinterest not showing repins is driving me crazy, I need to see how many repins on Pinterest I have.
If you want to learn how to see repins on Pinterest, you've come to the right place!
Since October 2017, you can't see Pinterest repins individually anymore, now you can only see "engagement stats" for each pin.
Nearly TWO YEARS later (October 2019) and we are all STILL adjusting to this change! Now, if you open one of your own pins by clicking on it, both on mobile and desktop, you will see aggregate engagement information including:
Impressions: when someone sees your pin in their feed either on the home page or in a search
Closeups: when someone taps a pin for a closer look
Link Clicks: when someone clicks through a pin and visits your website
Saves: when someone saves (used to be called "pins") a pin to their own board.
Theoretically the "saves" stat is equivalent to what they used to call "repins" but, this info on Pinterest can be glitchy, inconsistent and often inaccurate. It is also not based on one individual pin but aggregating all versions of that same pin (supposedly).
Here's what that looks like on mobile in October 2019 (it's basically the same on desktop):
Click "See more stats" for a closer look…
BUT here's why I don't use the stats inside Pinterest to see repins: I believe that it's not accurate and it's really confusing!
I looked clicked on the stats for one pin and it shows that it had 8 saves in the last 30 days. When I see this same pin in my feed, it shows 146 saves.
Pinterest's own literature says ALL of these stats are supposed to be aggregate stats for all versions of the same pin that share that image and URL, but then why don't the numbers always agree??
Is the number in my feed all-time? If so, why do I have other versions of the same pin with a different number?
Does it represent some other length of time? Is it the number of times that pin was saved by a left-handed person? Honestly, who knows! Why won't you tell us, Pinterest?!
And let's be honest, if you've been blogging for any length of time, you know what Pinterest says changes day to day, conference to conference, department to department.
One person says the first five pins of the day are the most important, the entire blogging world scrambles to change their pinning strategies and then two months later, that's not a thing anymore. At this point I don't trust those stats inside Pinterest much at all.
Plus, a lot of times we want individual repin counts so we can see how a specific pin is performing on a specific board or group boards. You CANNOT get that info with aggregate stats.
If Pinterest not showing repins is driving you nuts, the easiest way to see Pinterest repins is with Tailwind.
So, since you're still asking, why doesn't pinterest show number of pins anymore? I did some digging and found an answer for you.
To see individual repin counts now, I suggest joining Tailwind (you can try it out with their free trial) because it is currently the only place you can see Pinterest repins accurately. I have looked and googled and looked some more and honestly, this seems to be the only workaround for this problem anymore!
If you try out Tailwind and want to see repin stats there, click "Publish" on the dashboard menu on the left-hand side and then select "Published pins" below that.
This screen will show you individual pins, when they were pinned, which board they were pinned to and how many repins that individual pin has.
And it's regular repins like they used to have back in the day! Not aggregate. Not "engagement". Just repins! Hooray!
I like Tailwind for so many reasons, like autoscheduling and their Tribes feature where you can find great pins and get your pins shared by other bloggers, but their analytics really are good.
And especially, with the recent changes from Pinterest where you really can't get accurate individual pin repin information anywhere else, I'm so glad they still have this information.
(And really, I would not suggest this if I didn't use it myself. I have had nothing but good experiences and as Pinterest has continued to change and change and change things some more, I've found that Tailwind has been comfortingly stable. I am also not a blogger who blogs about blogging, generally speaking, this is just a topic I found a solution for and wanted to share, I hope it's helpful, and hey, if you're into crafts and adorable knitting patterns, stick around!)
The new pin stats are only visible to the pin owner (that's you), but there's a trick for that too!
It seems that you can also no longer see Pinterest repins on other people's pins. They used to show up for everyone, which was an easy way to see how popular any pin was.
Not having that information anymore can make it difficult to gauge how your pins are doing compared to others in your niche. I had someone ask me this question recently, I did a little digging and am happy to report that Tailwind solves this problem too!
This feature is called "Find Content" and is represented by a lightbulb in the left-hand navigation menu on your Tailwind dashboard. Find Content is still in Beta so if you don't have it yet, please message them and ask them to add it to your account.
Here is their explanation of how this tool works, but basically you can search other pins by keyword and then sort the results by popular, trending or relevancy. Each pin then shows a little number with a blue fire in the upper right and if you hover over it, that tells you how well that pin is performing BOTH on pinterest and on facebook!
This can help you get new ideas, see repins for popular pins, research what high performing pins look like, or just compare and contrast other pins to your own! It's a handy tool and I'm so glad someone asked me about it.
Happy Pinning everyone!
---
If you liked this post, you may also like some of my other posts…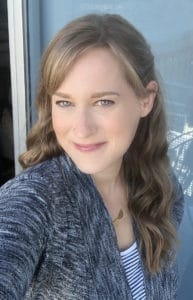 Welcome to Little Red Window! I'm Cassie and I'm a former architect with degrees in architecture, preservation, art and art history who's never met a craft or knitting project I didn't like!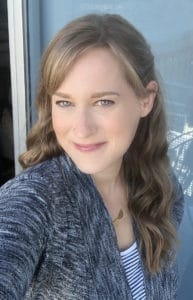 Latest posts by Cassie May (see all)