I'm pretty picky when it comes to most things in our house. But lampshades are one of those things I've never really paid a ton of attention to. I mean, besides if it's roughly the right size and shape for the base. I didn't notice them, that is, UNTIL then I ended up with a lampshade I hate. And now all of a sudden, lampshades seem much more important. And this shade is not even that bad. But I bought this awesome mercury glass lamp base. I brought it home from the store with a white shade and it just didn't look right because of the warm undertones in the glass. So I sent my husband back to the store to exchange it with the off-white version of the same shade. We unwrapped it, put it on and it looked fine. Until we turned it on and it was so much more yellow than I was expecting. And also it had some weird stitching inside that you couldn't see when the lamp is off but was super obvious when it's on. But we unwrapped it and threw out the receipt and so I've been stuck with this lampshade I hate. So today I was looking for inspiration on ways I could maybe make it over. And I found some amazing projects! Enjoy!
Yarn Ombre Lampshade from Vintage Revivals
Silhouette Reading Lamp from Chica and Jo
Lampshade Makeover from Eryn with a Y
Shabby Chic Rosette Lampshade from Simply Ciani
Easy Lampshade Update from Upcycled Treasures
Pottery Barn Inspired Lampshade from Simply Ciani
Fabric Lampshade Makeover from Pitter and Glink
No Sew Lampshade with Covered Buttons from Make It & Love It
Glitter Lampshade from Pippa Armbrester
DIY Woven Basket Lampshade from Fall for DIY for homedit
DIY Lampshade made from scratch! from Ohoh Blog
Modern Tin Punch Lampshade from Dream a Little Bigger
Spray Painted Lace Lampshade from Stay at Home Artist
Paint Stick Lampshade from Enjoying the Simple Things
Ombre Hair Dye Lampshade from Paper Buttons
Peekaboo Lampshade Makeover from Pretty Ditty
French Chic Lamp from Young Wifey
Wood Grain Glitter Lampshade from Vintage Revivals
Sweater Covered Lampshade from A Cultivated Nest
Doily Covered Lampshade from A Beautiful Mess
If you liked this, you may also like some of my other posts…
Save
Save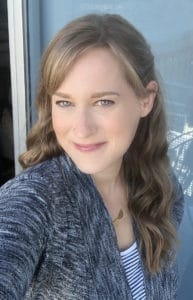 Welcome to Little Red Window! I'm Cassie and I'm a former architect with degrees in architecture, preservation, art and art history who's never met a craft or knitting project I didn't like!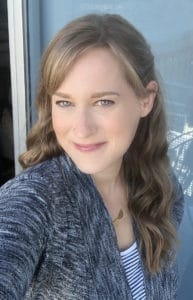 Latest posts by Cassie May (see all)