So this fall we signed O up for soccer for the first time. It was more of a soccer class than a real league where they just teach them to dribble and some of the rules of the game. And it is also completely adorable.
I loved to see him try it because I played soccer for a long time growing up. My dad was the coach of our all-girls team. We had purple jerseys with a constellation on the front, and a space themed team name and they were totally awesome.
That led to a whole slew of constellation related gifts, I used to have some very cute constellation earrings which now that I'm typing this I think my mom may have "borrowed" and might still have.
Does 15 years in her jewelry box mean they're hers now? Hey!
So anyway, I was thinking about that recently and decided I'd love to do a roundup of astronomy crafts.
So here are 20 Out of this World DIY Sun, Moon & Stars Crafts to get you inspired!
You'll love these gorgeous Sun, Moon & Stars Craft Projects!
Star Studded Favor Bags from Kristi Murphy
Constellation Art DIY from Wear the Canvas
Light Up Star Decor from Crafts Unleashed
Giant Moon Piñata from Studio DIY
DIY Glow in the Dark Stars from make+haus
Polymer Clay Star Garland from Delighted Momma
Chunky Solar System Necklace from Whistle & Ivy
Glitter Star Hair Pins from Minted Strawberry
Folded Paper Star Garland from All Things Paper
Phases of the Moon Mini Banner from Running With a Glue Gun
Outer Space Embroidery Pattern from Love the Blue Bird
Here are a few more great Sun Moon & Starts Crafts!
If you liked this, you may also like some of my other posts…
Save
Save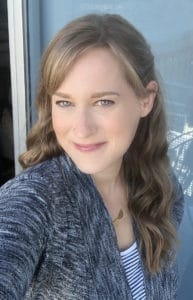 Latest posts by Cassie May
(see all)