When I was growing up we didn't have cable. I guess my parents thought it would be bad for us and we'd watch too much tv if we had it? The long term ramifications of this were, #1 I am totally unable to understand a big chunk of 90's pop culture references (I'm sorry, I am not familiar with this "Real World" you speak of… And what is a veejay?).  #2 I cannot identify most popular musicians from the 90's on sight because I basically never watched Mtv and only heard them on the radio.  (Please don't ask me to pick the members of Boys II Men out of a lineup!) AND #3 I have a nerdily healthy appreciation for PBS. On sundays I would watch all the good cooking shows and then This Old House and The New Yankee Workshop. I blame Norm for me thinking architecture school was a good idea. But I totally loved the wood-working parts. Unfortunately I'm still a little scared of power tools so I haven't really tried to tackle any big projects. In an attempt to get more comfortable working with wood, here are some great wood grain and wood inspired DIY projects that aren't too scary! Enjoy!

Wood Cut Wall Art from Sarah Hearts
Lace Wood Slice Coasters
Birch Wood Candleholders from Oleander + Palm
Wood Burned Bottle Stoppers from A Beautiful Mess
DIY Scalloped Wood Wall from Classy Clutter
DIY Wood Pallet Crate from A Piece of Rainbow
DIY Wood Grain Flask from Almost Makes Perfect
Sliced Birch Branch Placemats from eHow
Wood Pallet Coat Rack from Nur Noch
Log Slice Pouf from Swoodson Says for Birch Fabrics
Wood Cutting Board Wall Art from Anderson + Grant
DIY Wooden Coffee Table from A Beautiful Mess
DIY Striped Drink Perch from Francois et Moi
Wood Votive Holders from Johanna Rundel (in German but with great step by step pics)
How to Print onto Wood from Oh the Lovely Things
DIY Wood Burned Salad Servers from Evermine Blog
Punched Wood Picture Frames from Flax & Twine
Wooden Dangle Earrings from A Beautiful Mess
Anthropolgie Mirror Knockoff from Bigger Than the Three of Us
DIY Branch Lamp from The Merry Thought
DIY Hanging Wood Slice Plant Stand from Brepurposed
Simple DIY Wood Plank Headboard from Make It & Love It
Giant Plywood Clock from We Lived Happily Ever After
If you liked this, you may also like some of my other posts…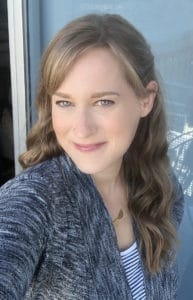 Welcome to Little Red Window! I'm Cassie and I'm a former architect with degrees in architecture, preservation, art and art history who's never met a craft or knitting project I didn't like!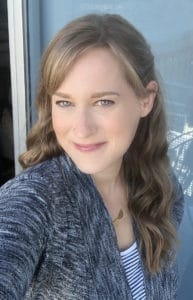 Latest posts by Cassie May (see all)