You'll love these beautiful paper flowers, it's hard to believe they're not real!
I'm writing this post while still in the depths of winter. In fact the wind chill today is in the negative digits and the walk to pick up O after school is pretty horrible. His school doesn't have a parking lot and the people who didn't shovel their part of the sidewalk properly makes taking the stroller pretty rough so I put baby V in warm clothes, and then a super puffy fat suit and hat and a hood and then in the Ergo and then the windproof insulated Ergo cover. All you can see is the tippy top of her head. (well, I mean I can look down and see her face, she's got plenty of air, but all anyone else can see is the top of her head) She's probably warmer in there than she is in our drafty house. But meanwhile, I'm freezing. On the plus side, carrying a baby while you walk does warm you up more quickly! Anyway, this frigid weather has me dreaming of spring and the smell of the lilac tree outside our kitchen window. I can't wait. So today I dreamily found you some amazingly gorgeous paper flowers. If we can't have the real thing yet, these are a good substitute!
Paper Flower Corsages from Michele Ng
Butcher Paper Spring Wreath from Alisa Burke
Paper Peonies from Ash and Crafts
Tissue Paper Flowers from Rust & Sunshine
Paper Daffodils from Aunt Peaches
Paper Narcissus from House That Lars Built
Crepe Paper Peony from Craftberry Bush
Paper Flower Bouquet from The Sweet Escape
Paper Cherry Blossoms from A Piece of Rainbow
Paper Flower Crown from Trimcraft
Paper Plant Centerpieces from The House That Lars Built
Paper Flower Garlands on eHow
Coffee Filter Roses from Aunt Peaches
Coffee Filter Flowers from One Creative Mommy
Paper Flowers from Frog Prince Paperie
Crepe Paper Crocus from eHow
Crepe Paper Succulents from Ash and Crafts
Paper Flowers Tutorial (Spanish with lots of pics) from DRI
Crepe Paper Water Lilly from Ash and Crafts
DIY Giant Paper Flowers on Design Sponge
In love with floral? Here are some of my other favorite faux flowers…
Entwined Candlesticks / Flower Field Wristlet / Pressed Flower Pendant
If you liked this, you may also like some of my other posts…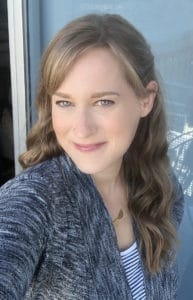 Welcome to Little Red Window! I'm Cassie and I'm a former architect with degrees in architecture, preservation, art and art history who's never met a craft or knitting project I didn't like!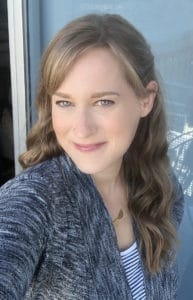 Latest posts by Cassie May (see all)