Whether it's for a party, a nursery, or just for everyday decoration, I loooove garlands, bunting and banners. They are a great way to add a little color and special flare to any space. And they're so easy to make! Seriously check out this one, you won't believe how I made it! There a gazillion (technical term) garlands and buntings for holidays but today I just focused on the everyday ones. The kind you could use to brighten up your kitchen or put in a kid's room. Or even use for little party. I hope you like them! (Unless you are my friend R's husband who apparently and inexplicably hates bunting, are there others of you bunting-haters out there? If so, I apologize!)
Fancy Paper Chain from Tell Love & Chocolate
Easy DIY Garland with Straws from Craft Hunter
Glittery Geometric Garland from Lines Across
DIY Fabric Flower Garland from Madly Wish
Golden Girls Theme Song Thank You Garland from Handmade Mood (the best thing EVER!)
Quick Yarn Tassel Garland from Farm Fresh Therapy
Book Page Garland from Paper & Fox
Tissue Paper Tassel Garland from Torie Jayne
Kids' Art Bunting from Design Improvised
Vintage Linens Bunting from Cuddly Buddly Crafts
Felt Ball Garland from Hello, Wonderful
Paper Flower Garland from Lia Griffith
Macrame Yarn Garland from A Beautiful Mess
Felt Bow Garland from Burlap & Blue
Balloon Garland from Hands Occupied
Cupcake Wrapper Flower Garland from The Craft Train
Paper Feather Garland with Glitter from Lia Griffith
Sewn Instagram Garland from Homemade Ginger
Word Map Garland from How Did You Make This?
Real Flower Garland for under $10 from Tikkido
If you liked this, you may also like some of my other posts…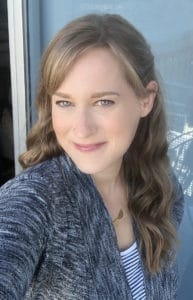 Welcome to Little Red Window! I'm Cassie and I'm a former architect with degrees in architecture, preservation, art and art history who's never met a craft or knitting project I didn't like!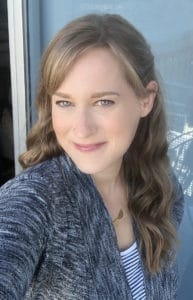 Latest posts by Cassie May (see all)