I like to think my husband and I understand each other pretty well. I'd hope after 10 years we would. But there is one subject on which we disagree and he just does. not. understand where I'm coming from. And that subject is overhead lighting. If it's at all glaring or bright or casts weird shadows I absolutely cannot stand it. I completely refuse to turn on the overhead light in my office because it lets off this horrible bluish flourescent light that washes everything out and casts dark horrible shadows. I will walk across the dark room to turn on a lamp rather than use it. Whereas Aa will turn it on so he "can see" and so he "can find things". Like "seeing" is important! (*insert winking emoticon here) But really, what good is seeing if you feel like you're in an operating room and the room is suddenly sallow and depressing? I completely agree with David Sedaris on this one, bad overhead lighting is just the worst!
Now don't get me wrong, I don't generally have an issue with well placed can lights or a nice fixture. In fact, although I don't like the shape, the one in our dining room isn't all that bad because you can dim it slightly so it's not so glaring. It can be done. And because we're in a constant battle of turning the overhead lights on and off, Aa suggested I start looking for some replacement fixtures. An excellent idea! So today I've found you some Awesome DIY Light Fixtures that could possibly even convince me to turn them on!
Beaded Pendant from Camille Styles
DIY Cage Light Sconce from Nalle's House
DIY Chandelier from Rich Brilliant Willing 
Industrial Edison Style Chandelier from Lia Griffith
DIY Dodecahedron Pendant Light from View Along the Way
DIY Mason Jar Chandelier from McLaughlin Designs Blog
Molded Plywood Light Fixture from Hello Lidy
DIY Light Fixture from Make It & Love It
Plumbing Pipe Light Fixture from The Gathered Home
West Elm Inspired Globe Pendant from Mad in Crafts
DIY Ombre Pendant Lamp from Design Love Fest
DIY Knockoff Bentwood Pendant from Designer Trapped in a Lawyer's Body
DIY Steel Pipe Light Fixture from Something is Done
Flourescent Diffuser Statement Pendant from Sarah M. Dorsey Designs
Globe Pendant Light from Apartment Therapy
Concrete Pendant Lamp from Brit + Co
DIY Lantern Chandelier from Vintage Revivals
DIY Geometric Pendant Light Fixture from Pearls and Scissors
Simple Copper Wire Pendants from Vintage Revivals
DIY Mason Jar Chandelier from East Coast Creative
If you liked this, you may also like some of my other posts…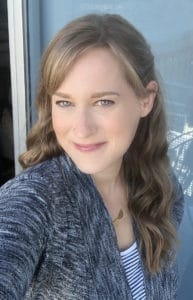 Welcome to Little Red Window! I'm Cassie and I'm a former architect with degrees in architecture, preservation, art and art history who's never met a craft or knitting project I didn't like!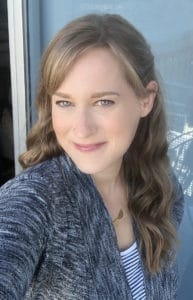 Latest posts by Cassie May (see all)