I had a friend recently complete one of the projects on my blog and then tell me she wished I would just take her to the craft store with me when I get my supplies so she can do whatever it is I'm doing and make sure she has the right stuff. Now, of course I'd love to take all of you to the craft store with me, the craft store is my happy place! But since that isn't possible, I'm starting a new series where I show you a little project that can be completed with printables from my shop! It'll be almost like I'm right there giving you the supplies!
This week I made this adorable Be Mine Valentine's Day Chalkboard Banner. It's got hand-drawn pennants and it looks handmade and cute but it's also super easy!
Here's how to do it!
Be Mine Printable Valentine's Day Chalkboard Banner
Supplies:
Printer & Cardstock
Printable Banner Files
Scissors or Exacto Knife
Hole Punch
Thin Ribbon
Instructions:
1. After you've purchased and downloaded your banner files from my Etsy shop, print them on cardstock. I recommend cardstock instead of regular paper so they don't curl up.
2. Using either scissors or an exacto knife, cut out each of the 8 pennant flags.
3. Using a hole punch, punch a hole in the upper corners of each flag. Don't get too close to the edge, you don't want it to rip!
4. Line the letters up in order and thread the ribbon through the holes. Starting on one side of the flag bring the ribbon through the first hole back to front, as shown.
5. Thread the ribbon back through the second hole from front to back and repeat with the other letters in order.
Slide them back and forth a little bit until they are evenly spaced and you're done!
If you liked this, you may also like some of my other posts…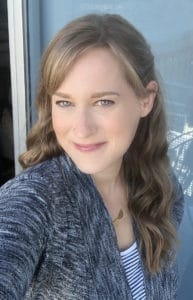 Latest posts by Cassie May
(see all)